"A Trick to Track or Find Lost Android Phone"
You all must be familiar with Android OS, an Operating System developed by No.1 search Engine Google.Most of the New Smartphones are powered by Android Operating System. It is the most commonly used Operating system in Phones. Android OS is based on Linux kernel and is designed mainly to run on touch screen devices like Smartphones,Tablets. Android OS is widely used in smartphones,tablets,TV's and even in cars for navigation purposes & much more. Latest Android OS version is Android 6.0 Marshmallow.
There is no denying that in our country, people are bit careless and are not concerned about placing their phones correctly in pockets.Thousand's of people loses their phones daily due to their negligence.I think it becomes very difficult to find your lost phone when you misplaced it somewhere,you don't no. Most of us start making calls to find lost phone ,but what if our phone is on silent or vibration. It doesn't make any sense of calling.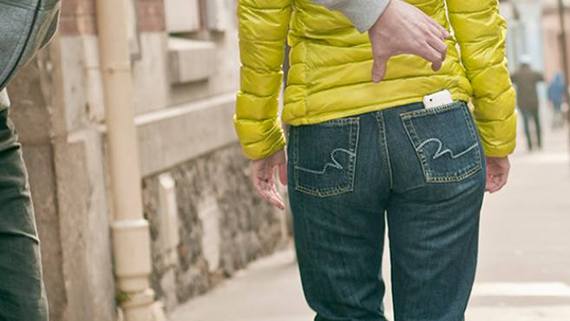 So, Here I'm going to tell you a better way to find lost android powered devices or to find your lost android phone if it is lost somewhere around you.You might have even googled like " How to find lost android phone ?" or "How to trace or find lost phone ?" etc. or have looked for apps to find lost phone. So, In this tutorial you'll learn how you can find lost phone or find lost android phone . Just follow given below steps:-
You can use Google's official Google Android Device Manager,which can help you to ring your phone,lock your phone,erase data on your phone remotely.
Go to Android Device Manager by Google in your web browser, follow the link HERE.
Login with the same Google account you used to register in Google Play.
Now you will see your device name and last login date in Android Device Manager. Also, you will be seeing three options i.e. Ring, Lock and Erase.
By clicking on 

Ring

, your device starts ringing at high volume which help you find your phone in seconds. This function works even when your phone is in silent mode.

You can also Lock your device with a password in case device is lost. You have to enter a message and a mobile number So that whoever finds your phone can call you back and help you to find lost phone.

You can also clear off the data by clicking on Erase. Android Device Manager will then perform a factory reset on your device. Your apps, photos, music and settings will be deleted so that nobody else can access them. After you erase the device, Android Device Manager will no longer work. Factory reset setting will start working automatically when your device is online.
You can also find lost phone by just typing "Lost My Phone/Find My Phone/Where is My Phone ?" in Google.

So, that's it you have successfully learnt How to find lost android phone.Hope you liked it.Do you know any other way to find lost android phone? or have any doubt or query ?.Then share with us in the below comment section. If you think this post helped you then you can show your love by sharing this article with your friends.